Figure out which loan option best fits you!
Please choose which commerical loan option you are interested in from the list to the left. Then will fill out our inquiry form and D&W Commercial Lending LLC will respond back with further details in a timely fashion.

Factoring
Old line factor with great service and rates. $15,000 to ? We can educate you on factoring and how to determine if it is right for you. In the right circumstances factoring can can increase your net profits. Worth looking into if unhappy with present factor or new to factoring.
USDA Business & Industrial:
If your business is in a rural area, a town with less than 50,000 population, this is the answer! Loans start at $300,000, up to $10 Million. Fabulous program for owner purchase, machinery, equipment, FF&E and working capital in one package.
Commercial Lines of Credit
Lines of credit of $250,000 to $3 Million. Line secured by Accounts Receivable & Inventory. Quick decisions. The only bank I know of still doing LOC's.
Light Industrial Loans
Mortgage loans from as low as $300,000 to $7 Million, Mixed Use LTV's to 70%, Special Use to 60% LTV, Fixed Rates, DSCR 1.25, 20 to 25 year Amortizations, Min credit 650.
Flagged Hotel
Mortgage loan starting at $1illion, Max LTV 55% - 60%%, DSCR 1.25, Am 25 year, Min credit 650. Use for Purchase and/or Rate & Term.
Small Balance Commercial Mortgages
$100,000 to $500,000: Max LTV 65% -70%, DSCR 1.25, Fixed for 25 years, 3 Year Prepayment Penalty, Min Credit 600.
SBA 504 Loans
Min $250,000 to $5 Million, Owner Occupied Real Estate, generally purchases and possibly some refinances. No Cash out. No projections, must use historical cash flows. 50% Lender 1st mortgage and 40% SBA 2nd.
SBA 7(a) Loans
Can use for owner occupied real estate, start ups and business only loans. The only loan product that can use projections to get approval. Possible refinances if saves 20% over present P & I payments. Possible cash out to improve business.
Softer, Small Balance, Bridge & Hard Money
Interest only for 6 months to 2 years, 50% to 65% LTV, No Doc, need Exec Summary, Personal Financial Statement, BPO or recent appraisal, color pictures and solid exit strategy.
Conventional Owner Occupied Mortgages
Nationwide loans from $200,000 to $6 Million. LTV's from 60% - 65%, DSCR 1.20, Am 20 - 25 year, Min credit 650, fast commitment and closings.
Larger Bridge/Hard Money Loans
Need funding to purchase or restore a distressed property and have a solid exit plan, then Bridge loan financing may be a good fit. Starting at $500,000.
Multifamily Mortgages
Restoring property? Have a solid exit plan? Mortgages from $500,000 to $5, Million Max LTV Purchase 75%, DSCR 1.25, Am 25 to 30 year, Min credit 680 Limited cash out .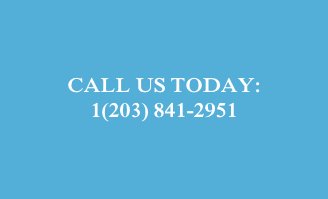 David S. Watson has demonstrated that he is a results oriented, financial/operations management professional with organizational and leadership skills who is flexible and "can wear several hats." With over twenty years of responsibility in the retail, non-profit, and construction industries. He brings to Waterbury Financial, LLC, managerial and finance experience which he has gained through his involvement in the following companies Alka Finance, LLC (Senior Vice President), D&E Communications, LLC (CEO Partner) Eastern Communication Corp (Manager) Dollar Tree Store Corporate (Assistant Manager) British Petroleum Oil (Manager).
Whether for a purchase, a rate and term refinance or a cash out refinance, please be prepared as follows:
1.) Obtain a Tri-Merge Credit Report or we will pull one for you.
2.) Prepare an up to date Personal Financial Statement. Be honest; include the good, bad and the ugly, if applicable.
3.) Have copies of the last 3 years Corporate and Personal Tax Returns available.
4.) Have a YTD P & L and Balance Sheet at the ready, either yours or the Seller's, if purchasing.
5.) Have yours, or the Seller's, Rent Roll and property expenses up to date and accurate.
6.) Write a two to three paragraph Executive Summary and have it ready to communicate to me what are your your goals, needs and expectations.